WHY USE A SECURITY COMPANY?
Why Use a Security Company?  Great Question, and the answer to that can be very simple.  Safety.  You want to feel safe when coming home, and Secure 24 Alarm Systems gives you that sense of security and safeness.
The Hard Security Facts:
Homes without security systems are about 3 times more likely to be broken into than homes with security systems.
Most (62.4%) of residential burglaries in 2005 for which time of occurrence was known took place during the day, between 6 am and 6 pm.
A burglary takes place in the U.S every 14.6 seconds according to the Uniform Crime Reporting Program Crime Clock.
Burglary accounted for 21.2% of the estimated number of property crimes committed in 2005.
The most common causes for fires in homes from 1992-2002, starts with number one cooking equipment, followed by heating equipment, intentional causes, open flame, electrical distribution equipment, appliances and finally smoking material.
Kitchens are the leading area of origin for home structure fires (34%) and civilian home fire injuries (33%).
Police Believe Security Systems Reduce Burglaries…
Police Believe Security Systems Reduce Burglaries… In 1994, the International Association of Chiefs of Police passed a Board Resolution stating that professionally installed and monitored alarm systems are useful instruments to deter crime and provide peace of mind for residential and business owners. More recently, in a survey of 1,000 police and fire chiefs, 85 percent of the police officials said security systems decrease the likelihood a home will be burglarized. Almost 90 percent felt security systems increase their chances of apprehending burglars, and 85 percent said they encourage the installation of electronic security systems in residences and businesses in their communities.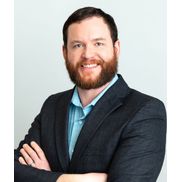 Gregory Krieger
Business Development Manager